Just got some post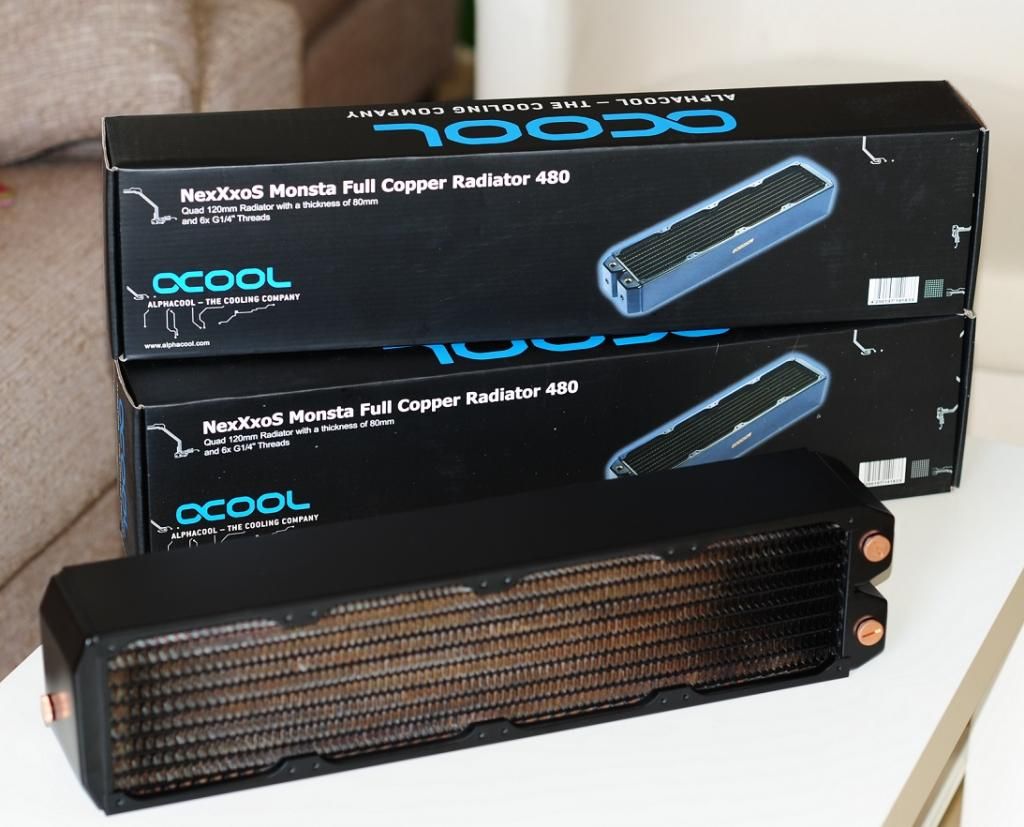 Will be substituting these two for my current EK360s which are OK but not great and not the same quality by any means...
Will be leaving a 360 in the loop but no fans....just on the floor...for dunking in an ice bath...will bring temps down a bit but not to the point of condensation...humidity too high here.
Might set up open ice loop for GPU benching through a HWBOT edition block...but can't be bothered swapping CPU block every five minutes.
Whole bench is going out on the balcony on cold winter mornings this year...
Temps in the 30s here at the moment...it's middle of October ffs!